Soulful Lebanese cuisine
Discover tantalizing meats flash-grilled on hot coals, exotic aromas from fragrant spices, and a variety of outdoor and indoor spaces. Levantine's soulful spirit creates a vibrant atmosphere in a contemporary setting. Open daily for dinner, the restaurant's menu results from collaboration between its own culinary team and Lebanese celebrity Chef Joe Barza.
Open daily from 5PM to Midnight
Friday and Saturday: Breakfast served from 7AM to 11AM
Live music performance is available daily.
New taste sensations
Enter our world of live theater-style cooking of Levantine favourites including flash-charcoal-grilled spiced meats, seafood and vegetables, spit-roasted lamb and chicken, and fresh bread baking. You'll find delicious meats, like lamb and chicken, cooking on the spit, and fresh bread served hot from the oven. Traditional dishes have been given signature twists with creative hot and cold mezzes, imaginative hummus choices and five of the Lebanese manakish flatbreads.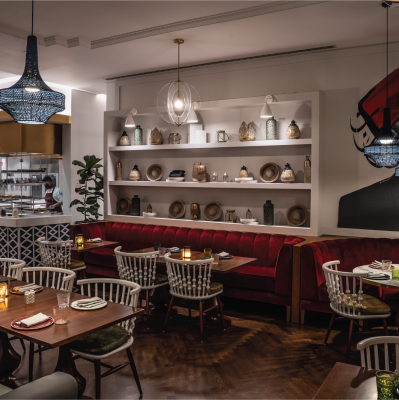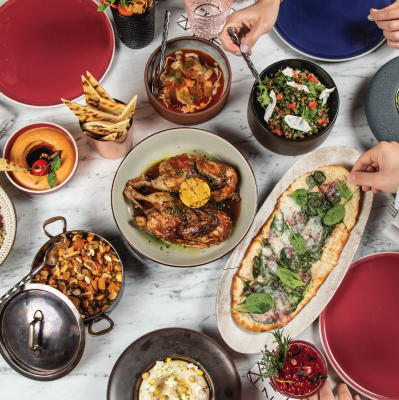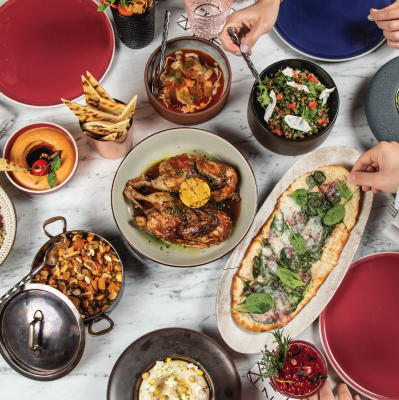 Delectable drinks
From the classics to traditional twists, our drinks menu features a selection of exciting blends. Enjoy Traditional Arak on the terrace and hot sand coffee shows inside the restaurant. With a touch towards tradition, our Moroccan tea service is served in pure-white chinaware.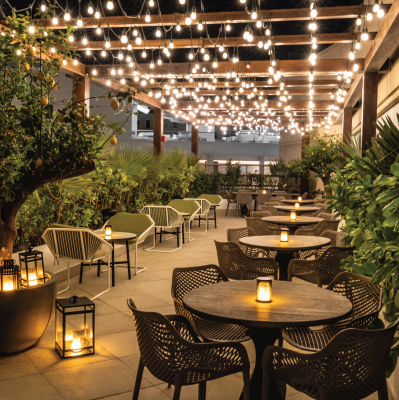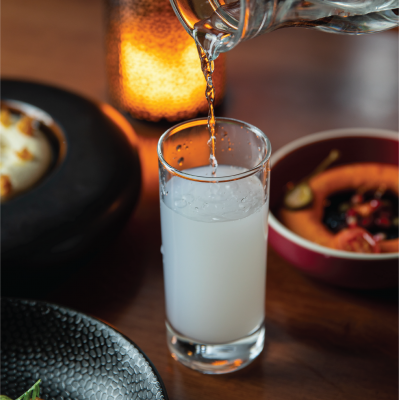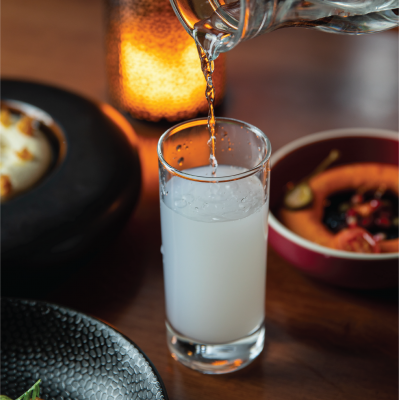 Live Entertainment
Join us every Tuesday, Thursday, and Friday to vibe to the sound of DJ Chadi live performance.
On Thursday, do not miss our special Dandana Night, with a live duo of DJ and tabla percussion.